Where to begin? What a great experience this has been! This was the first time I've been involved in a musical since doing Cinderella back home in Biggar in 2008; my 8th consecutive production with the New Creations Community Players. I knew I missed doing it, but I didn't realize how much.
The Journey: (Not So) Easy Street
It was 3 or 4 years ago when I decided to start working on my doubles so I could get work in pit orchestras. I knew that once I was ready to start playing, I'd have to do some volunteering first to both get the experience and to get the word out that I was doing this. However, living in Saskatoon at the time, there's enough people wanting to do it that you have to audition to volunteer your time just to be rejected. I did this a few times and was never successful in the auditions, but I kept working. When we moved to Yorkton this past summer, I started to hear about an upcoming production in Langenburg. I met some of the people involved, including some people playing in the orchestra, and I decided to get in touch and see if they'd have me. Since I didn't know these people, I decided to use a bit of the 'fake it til you make it' approach.
In my initial contact with the Musical Director (MD) I simply said, "I play saxophones, clarinets, and a bit of flute." Not an outright lie, but my clarinet playing was still work in progress and, well, saying I play even a bit of flute is somewhat generous. After a few e-mails back and forth, she sent me Reed 3 which I knew from some research contained clarinet, bass clarinet, and tenor sax, but I didn't know how much of each. Well, there was A LOT of clarinet. I wasn't sure I was going to be able to pull it off, but I was sure as hell going to try. I spent hours working on the clarinet parts and had to learn several new things. I had to get really comfortable with both the right and left hand pinky keys, I had to learn new trill fingerings, and notes a major 4th higher than what I already know.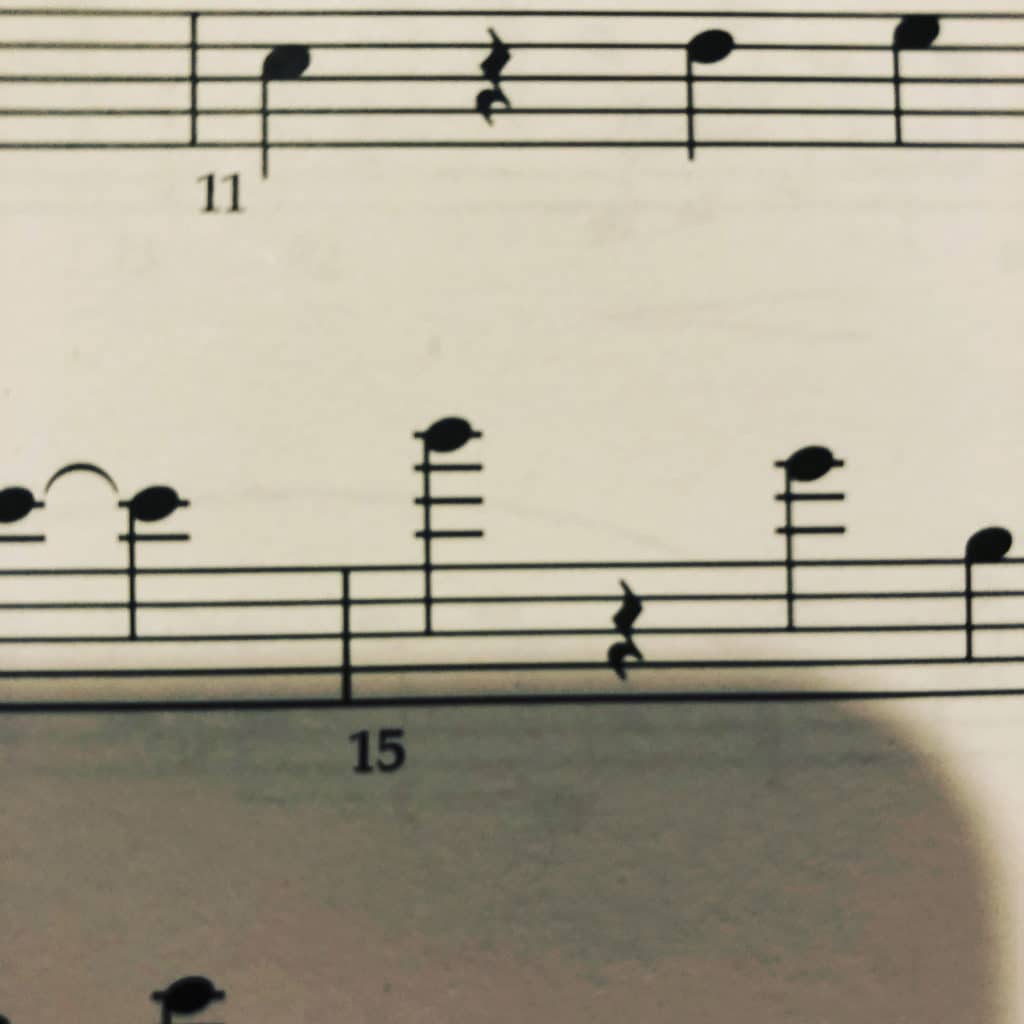 Did I get it to 100%? No. Did I get it in the 90-95% range? I think so. Either way, I'm happy with it. Not only for the work I put in, the things I learned, and the progress I made, but also for learning what I need to work on next, and that is just as valuable.
The People: I Think I'm Gonna Like It Here
One of the greatest parts about working on a musical is always the people you meet. Most of the other members of the orchestra, Tom, Dean, Graham, and Gerry, I was already aquatinted with as we all play with the Yorkton Community Band, so it was great to get to know these people better. The two people I didn't know, Shannon (MD) and Kevin, were also both fantastic to work with, very welcoming, and great players. However, the person I enjoyed having in the pit the most was my wife, Chelsea. I sort of had to talk her into doing this show as she is busy enough as it is, but I'm so glad she did it. I loved not only getting the chance to play with her again, but the time spent together practicing at home and having Broadway sing-a-longs on the drive to and from Langenburg for each rehearsal and show. I really hope we get a chance to do more of this together.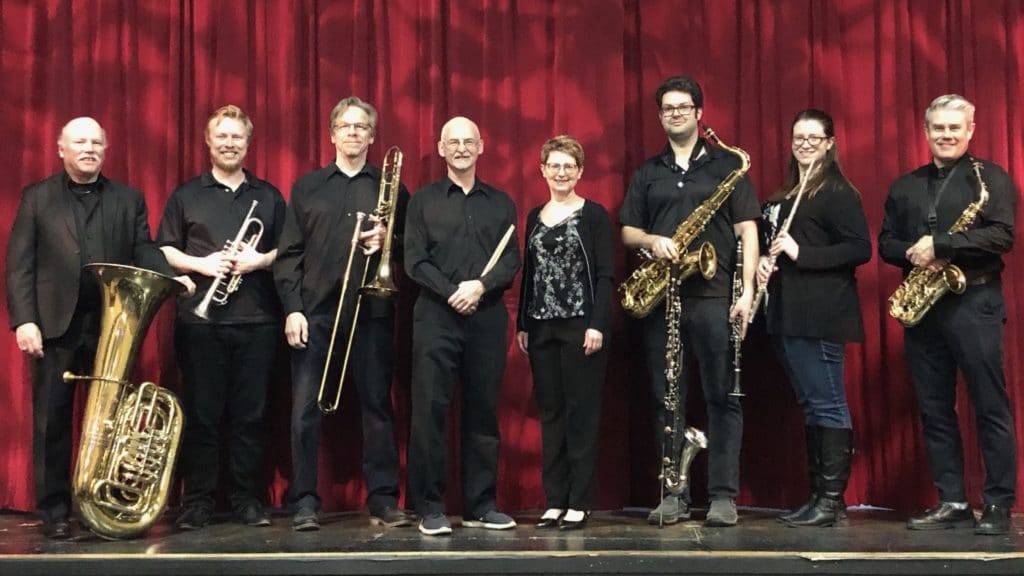 As for the rest of the cast and crew, I didn't get a whole lot of opporunity to get to know them. That being said, I had some brief conversations with a few people and connected with some on social media, so I hope to get to know them a little better, perhaps turn some acquaintances into friends, and get the chance to work with them again in the future. Most importantly, I need to say what a fantastic job everyone did! There was a lot of great work being done on the stage, but the one person from the cast I want to give a shout out to is Chelsea Farmer who played the role of Annie. The role of Annie is (obviously) huge and she rocked it. I'd also like give a shoutout to the director, Patti, and producer, Jill, for putting together such an amazing show!
The Lessons: I Don't Need Anything But You
I honestly feel that the day I come out of any type of performance and haven't learned anything then it's time to hang it up, so I look for lessons in every single show. In the case of something like a musical where between dress rehearsal and performances we ran it six times this week, there is something to be learned in the day to day. I left every run knowing what I could practice at home to be better tomorrow.
I also learned about the work ahead of me to take me to my next show. As a woodwind doubler you're expected to play everything. That includes saxophones, clarinets, flutes, oboe, english horn, bassoon, recorders, penny whistles, tin whistles, and just about anything else you don't need to buzz your lips to make a sound on. Specifically though, I have a better idea of where my clarinet playing is at and, therefore, what I need to work on. Despite knowing that I still have a lot to learn, I'm looking for the next opportunity to do a musical as soon as possible, because I really learned how hard I work when there is a specific project with a specific deadline.
Finally, I learned how much I love doing this. I've done many shows of different types of shows over the years, wearing many different hats including stage roles, lighting, sound, stage hand, stage manager, directing, and orchestra. The orchestra is where I feel the most at home, but that doesn't mean I'll leave the rest of it behind. I'll definitely keep doing stage hand and technical work, and you may even see me in stage roles again one day. Who knows?